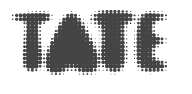 Tate Modern Gallery, London
Tate modern, full floor mechanical abrasion, Isocrete primer followed by 5-50mm of Isocrete 1500 to floors 1, 2 and 3 of the new exhibition centre. Approximately 6000m2 as well as 600m2 of Iscocrete K Screed to the new café area incorporating Hydroseal and Isocrete 1500 all achieving SR1 tolerance.
This new development will transform Tate Modern. An iconic new building has been added at the south of the existing gallery. Creating more spaces for  displaying the collection, performance and installation art and learning, all allowing visitors to engage more deeply with art, as well as creating more social spaces for visitors to unwind and relax in the gallery.
The vision of the new building is to redefine the museum for the twenty first century, integrating learning, display and social functions.